RATES
Our approach to photography is guided by a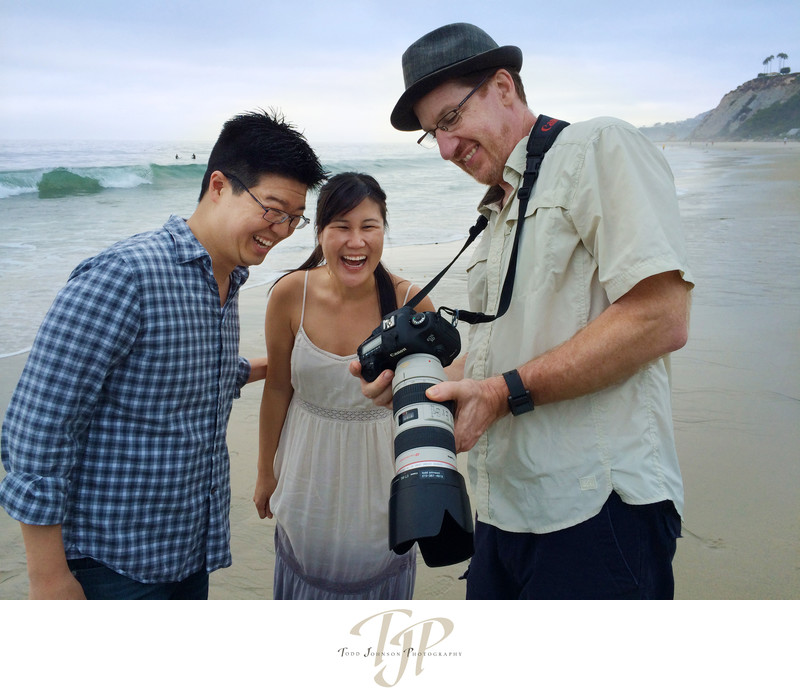 simple philosophy: give our clients what we would want ourselves. Here's what goes into our rates, and what you can expect:
• Creativity and Consistent Quality - Todd has worked in photography his entire adult life (plus a major part of his childhood) and his talented team has many years of experience working together. Todd will always be the first shooter at your wedding and not an associate.
• Impeccable Service – We intentionally limit the number of weddings we take on to avoid the "wedding factory feel" that couples sometime experience in large retail studios. You receive personal attention at every stage of your wedding from planning and engagement photos, through the wedding and album creation.
• Post Processing and Interpretation - The name "Todd Johnson Photography" has been recognized around the world for unique and dramatic images created not only in camera, but through post processing manipulation. Because this is a significant part of the style of the photography, Todd personally does all the manipulations himself.
• Top of the line Equipment – There are no "do-overs" in wedding photography, and the work is very intense on equipment. We not only use the latest equipment, but we have backup equipment and redundancy close at hand. Lighting is arguably one of the most important elements of a beautiful photograph. Our team brings a range of light-weight to high power lighting and modifiers to create unique and stunning images...no matter the conditions.
• Professional Second Shooters – Our team is made up of highly experienced professionals, who not only know to make great images, but also know how to help make your wedding day fun and exciting!
• Digital Files - You might feel that some images are not especially important right now, but they could become very important in the future. We welcome and encourage you to come by with a hard drive and collect all your digital files shot at your wedding.
• Custom Packages – We offer a range of photography packages custom designed on what has been most popular with our clients. They range from intimate gatherings, to our most popular package, "The Artist Package" which includes unlimited coverage, albums for you and your parents, hand made watercolor paper prints, custom designed thank-you cards, and more. Our wedding photography packages start around $5k and increase as each package is developed for our client's needs.
Please contact us for details and availability! info(at)tjweddings.com